Buy the worst house on the best street, the saying goes, but one builder bought a fixer-upper and in the process put its street on the map.
Three years ago, this block featured a single-storey residence: liveable, but ageing, and marketed as an "opportunity to live and renovate".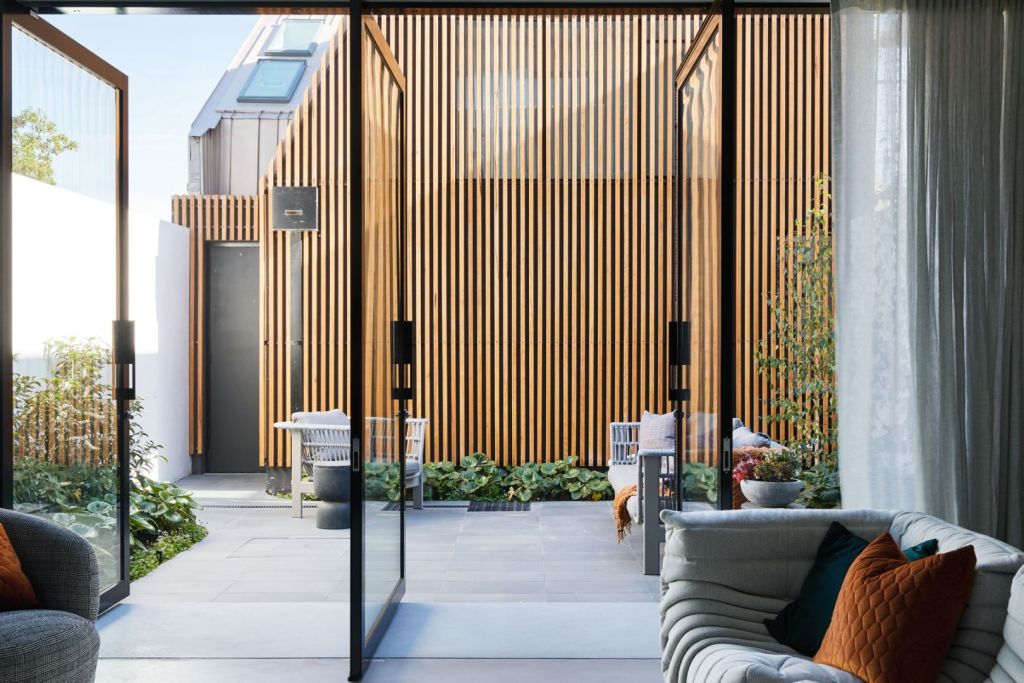 In Melbourne's highly sought-after inner bayside suburb of Albert Park, the block as it stood in 2017 drew the attention of developer Stephen Filipovic from Fili Property.
The site at 50 Kerferd Road had been passed in at auction, giving Mr Filipovic the opportunity to make an offer, he said.
"It wasn't the best street," he said. "There wasn't any product this refined built on there yet. I feel like a lot of people missed the opportunity."
Public records show the block last changed hands for $2.15 million.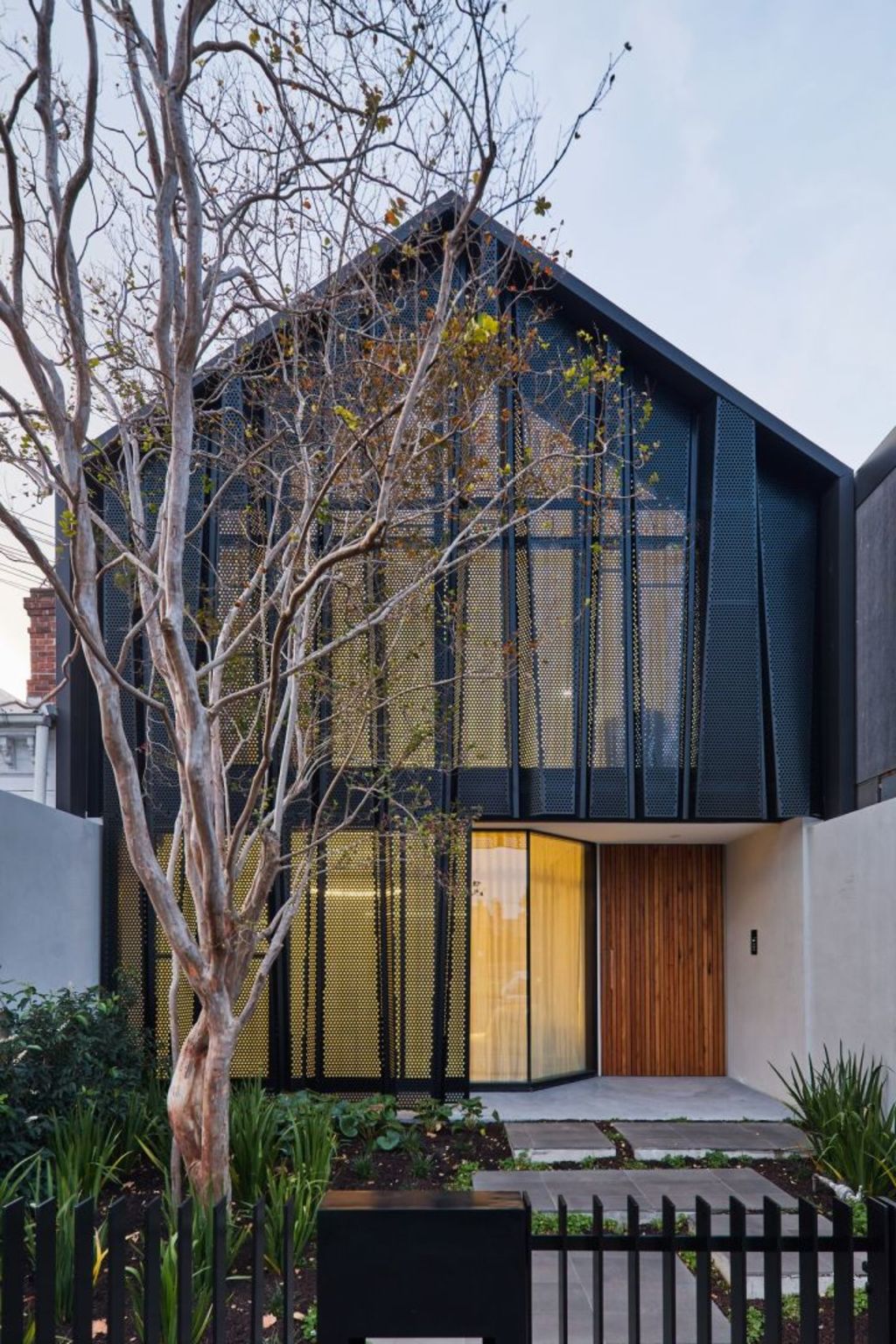 That allowed a new home to be built boundary to boundary and maximise the available space.
Through clever use of a basement level, plus ground and first floors and then a rooftop, the building offers 550 square metres of space on a 270-square-metre block.
Another canny element is the use of concrete precast panels as external walls, which he said are about 200 millimetres in thickness compared to a standard wall of as much as 500, saving about half a metre in internal space.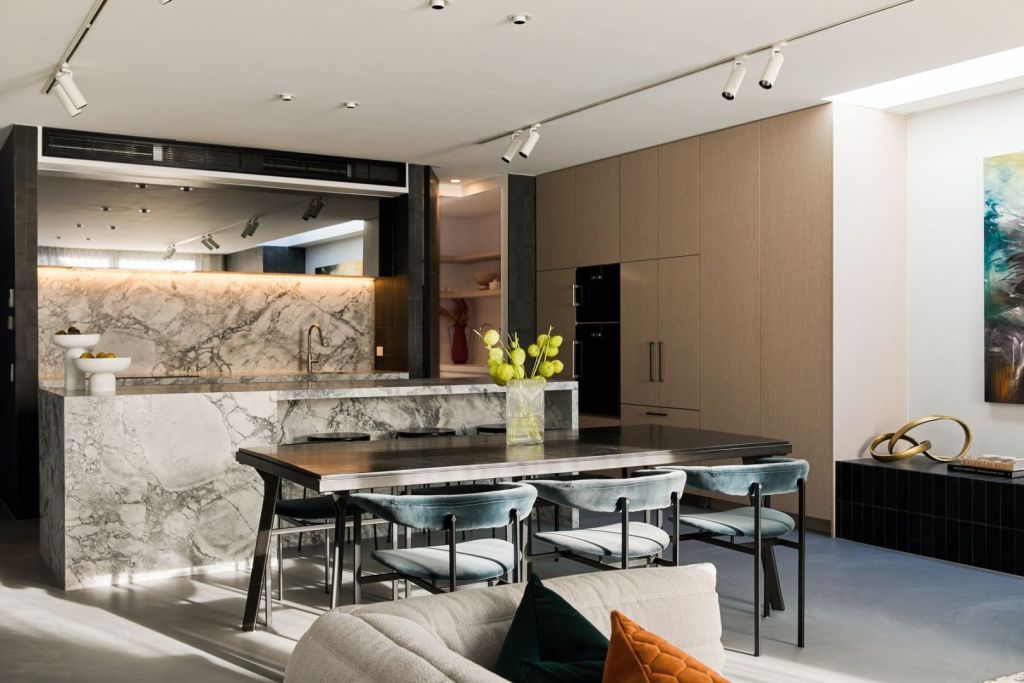 And inside?
"The brief was big and bold, but timeless as well," he said.
"I want to be able to go back and say 'that place looks great', instead of it just being in vogue."
Named Valor, and designed by Matyas Architecture with interiors by Zunica, the home features natural materials such as stone and timber throughout.
The design is consistent throughout floors and different rooms. For example, the same finishes are used in the first and second bedrooms, while marble echoes from kitchen to bar to bathroom.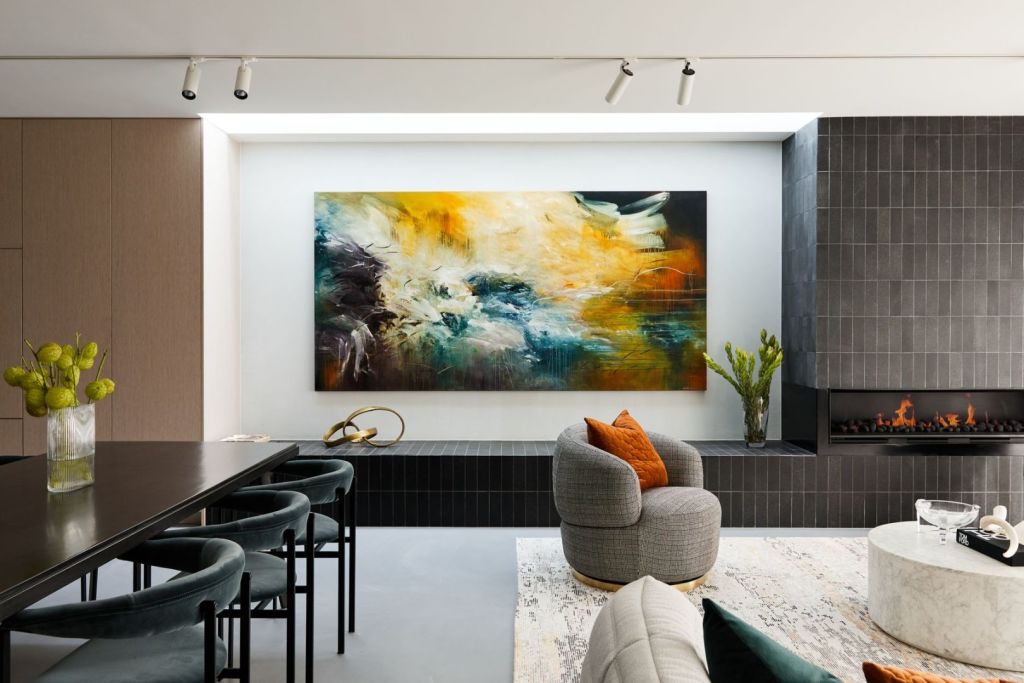 Three bedrooms upstairs each come with an en suite, while above the garage is a separate studio with one bedroom and its own bathroom.
On the rooftop, Mr Filipovic's background developing restaurants shines. The ultimate entertaining deck comes with a barbecue and hot tub offering city views.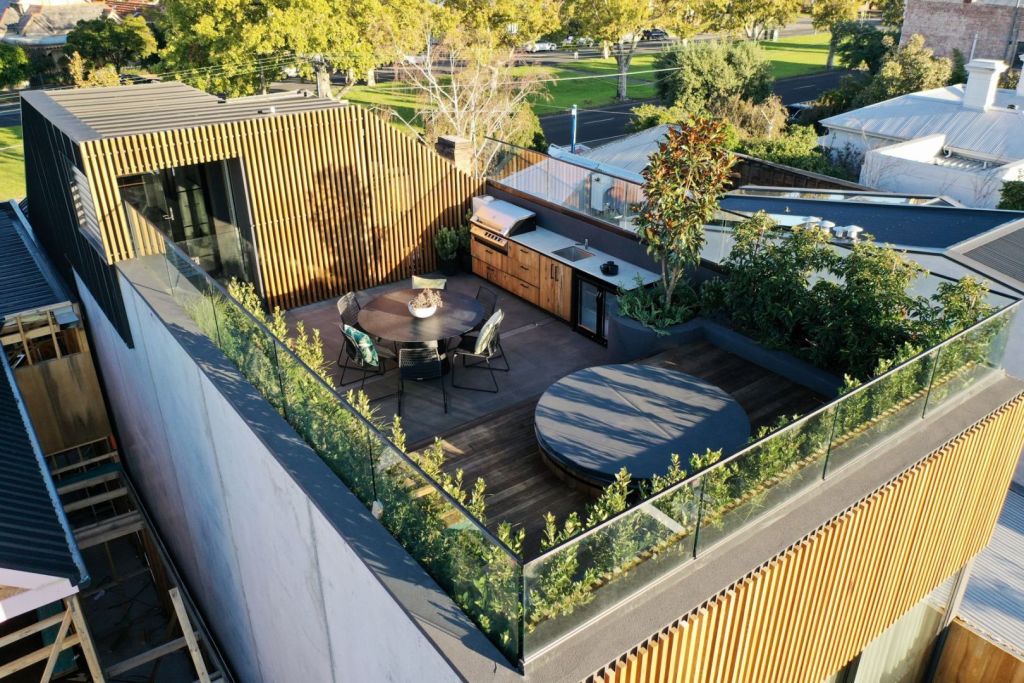 "Albert Park is a tightly held area," he said, praising the proximity to the beach, city and top schools. "When we spent so much money on the land and on the build, we wanted to be confident we would buy something and offer a product where there's not too much competition."
Listing agent Ross Savas of Kay & Burton said interest had already come from expats wanting to return to Melbourne and local buyers looking for top amenity without the maintenance involved in a large block of land.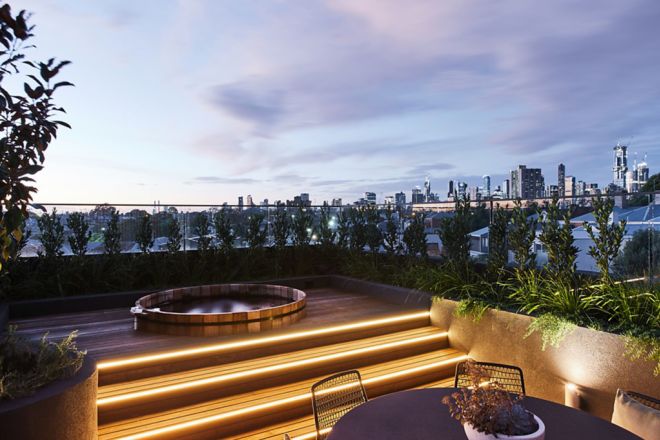 50 Kerferd Road, Albert Park VIC 3206
View listing
"It's been built to exacting proportions with beautifully proportioned rooms," he said.
"The architectural significance of this build is showing Melbourne we can lead the world in architecture."
He called it a house of "international standing". "It's something you'd probably find in Malibu or perhaps Bel Air."
The local real estate market has been in the headlines after an Albert Park mansion sold for $9.01 million at one of the last public auctions in Melbourne before the coronavirus-sparked shutdown.
Another home nearby fetched about $7.4 million in a quiet off-market deal soon after.